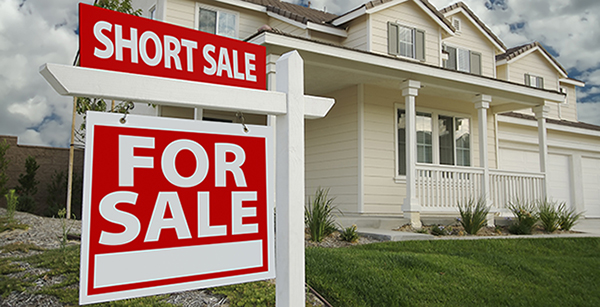 Are Short Sales Viable For Investments? A Balanced Approach
Some believe that buying a short sale property as an investment is not advisable, but rather something you should be aware of should the opportunity present itself. Others however are living proof that this market offers investment opportunities and are making profit from it. If you are experienced and knowledgeable you can use a short sale property to build investment.
The potential for short sale properties has increased significantly in the last five or six years, as the number of distressed properties on the market has increased due to financial insecurities.
There is a perception that buying a short sale property can help you to find a property that is under valued, but it can turn into a long waiting game if you are looking to buy a primary residence. For investors, who do not need to live in the property it is much easier to stay patient though. If time is not a problem, a short sale could be viable.
Patience of course is crucial, they are because there are investors who are making profit from short sales because they are not under any time pressure. Remember however that the average short sale can take between 90 and 120 days for a response. Some lenders may take longer than others so there is no accurate way to gauge exactly how long it could take. Sometimes lenders are more lenient on short sales for investment properties than they are on primary residences.
Chase, Sun Trust, Countrywide and Bank of America are known to take longer to grant short sale approvals because they have such high volumes of applications. You might have a better chance applying through these lenders, but be aware that it could take longer.
What Is A Short Sale?
A short sale takes place when a property is worth less than the mortgage that has been secured for it. In other words the value of the mortgage is too high for what the property can actually sell for on the market. These types of properties are also referred to as "under water".
In order to make money from real estate you have to buy equity for less than what it is actually worth. And you often cannot do that with properties that are under water.
Understanding Discount Lien Releases
There are times when equity can be developed in properties that are under water. You can do this if you can convince the lenders who have liens or mortgages against the property to release them for less than the value of the lien. And by definition sales that include discount lien releases are known as short sales.
What To Be Aware Of When Entering Into A Short Sale Agreement
If you are buying a short sale property you should pay close attention to the short sale letter's terms and conditions. There are certain mortgage providers who place restrictions on the approval fine print. These could affect your ability to resell a property for profit straight afterwards. These properties will not be suitable for profit and should be avoided.
The Conservative Approach
If you plan on gaining a significant return on investment from a short sale you might want to reconsider this method as an investment. Short sales as investments may only return modest gains. Furthermore, if you are not experienced you could end up losing your slim profit. Short sales can become quite complex and length, and if you want to move into the property and use it as a residence, this might not be practical. If you wanted to profit from the short sale process, you would need to be very experienced and understand every step and know when it is best to walk away from a deal.
So what influences the duration of time it takes to get the short sale approved? The approval process is a combination of three important factors. The investor, the lender's communication with the seller and the investor, and whether the seller can arrange for the short sale package in time all influence how long the process can take.
If time really is not on your side and you need to accelerate the process you could hire a short sale professional to help you through it. A short sale agent will be able to advise on you on investment decisions, plan your investments properly and even seek out potential short sale properties on your behalf.
Informed Investment Decision
You need as much information as possible pertaining to a short sale property. Title searches should be conducted and public records should be reviewed so you can establish exactly how much debt is attached to a property in total. Also you need to have conducted a proper site visit of the property to see exactly what condition it is in.
The Sale Approval Process
The sale is approved by the lender first, but for a short sale you actually need to obtain two approvals for it to go through. Once you have received approval on your offer from the seller, your offer and the purchase contract will be sent to the lender for approval. It is usually more difficult to obtain a lender's approval than a seller's.
Short Sale Rentals And Profit
Some investors purchase short sale properties with the intention of renting them out for income. Again, you need to check up on the fine print as some mortgage providers do not allow buyers to rent properties back to the seller. Some may even ask that you sign an affidavit stating that a rent back will not take place. If you are experienced enough, this method can be very lucrative as an investment opportunity.
The Need For Disclosure
Under the terms of the short sale the buyer is mandated to disclose if he or she plans to resell the property for a profit. Sometimes lien holders of short sales will ask for a cash contribution for the terms and conditions of the short sale to be agreed to. The extra cash might be needed for final approval of the deal.